We are headed to the mid-west! I am very excited AND happy for the great response yesterday to the fundraising campaign. We need $130,000 for production and we have 60 days to get there. That means every day we need to raise about $2,200. Guess what? You guys stepped up yesterday with exactly $2200! Keep up the support.
Speaking of supporters, I had a nice online chat last night with Betsy, a fellow native plant lover. Here is some of what Betsy had to say:
My husband and I created mini meadows and native plant gardens in our yard several years ago – (mostly inspired by Tallamy's work) – but also just inspired by childhood in Vermont. and I so related to Tallamy's story of the frogs! GREAT story! I found my own way to the love of meadows – through the bees. In 2007 I fell in love with the bees- and we got rid of grass and my husband and I planted gardens – and now our yard is full of wonderful native plants and wildlife.  Interesting timing (during our chat) we JUST this minute saw a hummingbird out by the basketball hoop!  Before we transformed the yard we never saw hummingbirds or bees. What a wondrous miracle it all is. I never get tired of watching all the action in the yard!!! Anyway – best wishes on the film – and can't wait to see it! Hope you have safe and wonderful travels. I just am so happy that you are using your filmmaking gift to help create meadows and habitat for wildlife!!!

Now, I call Betsy, a Habitat Hero! The rest of the night, I pictured her hummingbird, in her bountiful garden!  On, to our mid-west Habitat Heroes.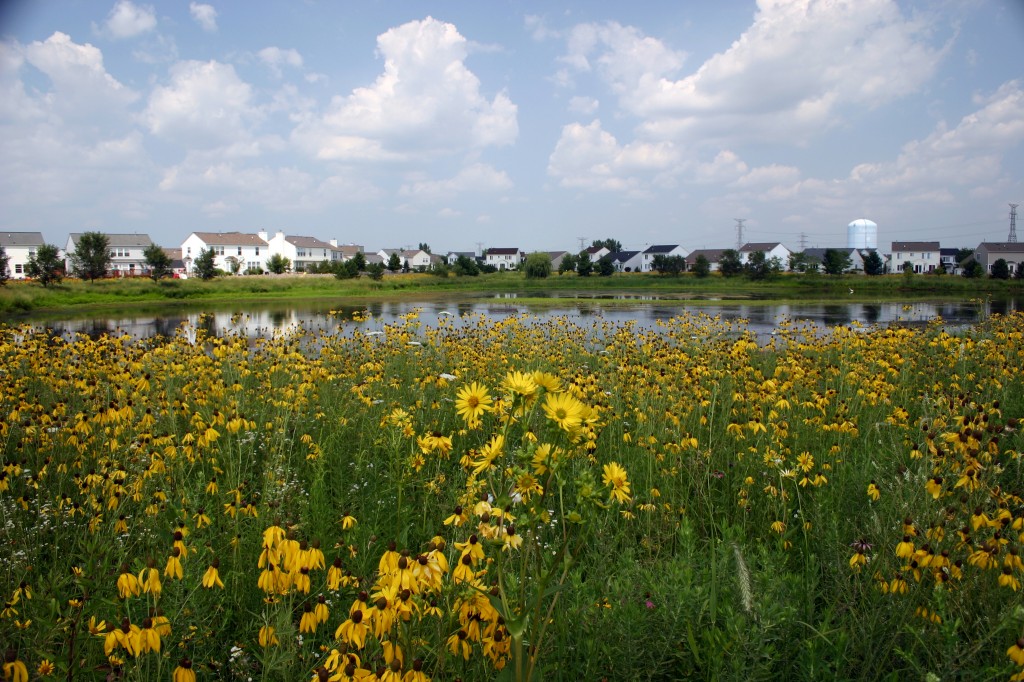 https://themeadowproject.com/wp-content/uploads/2014/07/6Clear_pond_Illinois-e1404487482957.jpg
393
590
meadowlady
https://themeadowproject.com/wp-content/uploads/2016/08/logo-300x88.png
meadowlady
2014-07-02 16:59:22
2014-07-04 08:24:51
Westward Bound