Catherine Zimmerman is available for speaking engagements for conferences and organization meetings. If you are hosting a screening event she can  attend to do a meet and greet, introduce the film, lead a Q & A session or be part of a panel discussion following the screening. Contact info@themeadowproject.com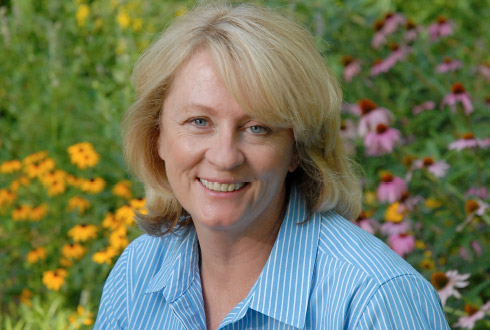 Friday Jul. 27, 2018
Midwest Native Plant Conference
Hometown Habitat, Stories of Bringing Nature Home will be screened at the conference Friday evening after the dinner keynote.  A discussion with film director, Catherine Zimmerman will take place after the dinner keynote on Saturday evening.  The event is open to conference attendees only.
Bergamo Center, 4400 Shakertown Rd, Dayton, OH 45430
Sunday Feb. 11, 2018 2:00-5:00pm
Virginia Department of Game and Inland Fisheries' Habitat Partners© Program, in partnership with the PVCC Community Garden Horticulture and Environmental Club
Presents Hometown Habitat, Stories of Bringing Nature Home. Producer and director of the film, Catherine Zimmerman, will introduce the film in person, and after the screening, a panel of local experts will host a discussion. Educational exhibits will also be available by local environmental organizations. No pre-registration, advance tickets or reservations will be made, as seating will be first-come, first-served.
Supporting organizations include the Jefferson Chapter of the Virginia Native Plant Society (VNPS); Rivanna Chapter of Virginia Master Naturalists; the Piedmont Master Gardeners; Charlottesville Area Tree Stewards; Rivanna Garden Club; and the Piedmont Environmental Council.
Dickinson Fine and Performing Arts Center at Piedmont Virginia Community College, 501 College Drive Charlottesville, VA 22902
Saturday Feb. 17, 2018 9:00am-4:00pm
Wild Ones 2018 Design With Nature Conference
Natural Landscape as the New Norm
Together, we will look at ways human communities can equitably share native bounty with wild communities, bringing us all closer.  Speakers include:

Jared Rosenbaum- We Are Wildlife: Edible & Medicinal Native Plants in Restoration Practice
Catherine Zimmerman- Stories of Bringing Nature Home- "Often people see environmental problems and don't think they can do anything, but if you just start locally it's amazing how, cumulatively, we can make an impact — one yard at a time." – Yellow Springs News ysnews.com
Rachel Mackow- Native Nourishment: Breaking Bread with Wildlife
University of St Thomas, James B. Woulf Alumni Hall Anderson Student Center 2115 Summit Ave (at Cretin) St. Paul, MN 55105