Catherine Zimmerman is available for speaking engagements for conferences and organization meetings. If you are hosting a screening event she can  attend to do a meet and greet, introduce the film, lead a Q & A session or be part of a panel discussion following the screening. Contact info@themeadowproject.com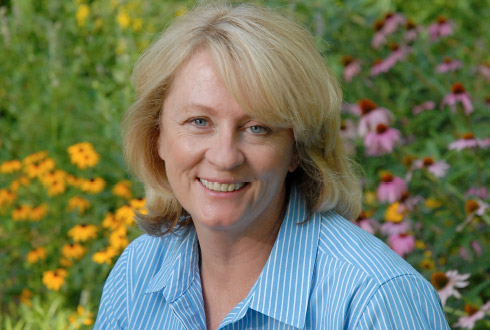 Friday Apr. 7, 2017 6:30-10:00pm
Cape Conservation Corps and Cape St Claire Garden Club
Director Catherine Zimmerman will lead the discussions on what we can accomplish here in the Cape, in our own back yards.  So please join us for this educational discussion, and think ahead of questions to ask Catherine.  The event is free to the public.  Doors open at 6:30pm with the screening at 7:00pm. Please Join us!
Cape St Claire Clubhouse, 1223 River Bay Rd, Annapolis MD 21409
Sunday Apr. 9, 2017 4:00pm
Presented with the Black Rock Center for the Arts, Montgomery County Department of Environmental Protection and Montgomery Countryside Alliance.
Q&A with filmmaker Catherine Zimmerman follows screening.
BlackRock Center for the Arts, 12901 Town Commons Drive, Germantown, MD 20874
Thursday Apr. 20, 2017 6:00pm
Wild Ones Oak Openings Region Chapter and Black Swamp Conservancy Presents Hometown Habitat, Stories of Bringing Nature Home
Hometown Habitat director Catherine Zimmerman will introduce the film and join the panel discussion following the screening.
6:00 pm Reception
7:00 pm Film Screening
8:45 pm Panel Discussion
Maumee Indoor Theater, 601 Conant St, Maumee, OH 43537
Wednesday Apr. 26, 2017 7:00pm
UUCA Do It Green (DIG) Group, co-sponsored by Rock Spring Congregational UCC, Kol Ami, the Virginia Native Plant Society Potowmack Chapter & the Arlington Regional Master Naturalists
Hometown Habitat director Catherine Zimmerman will introduce the movie and lead a question/discussion period afterwards.The event is free, no RSVP required. Co-sponsors are important faith communities and naturalist organizations in Arlington and the surrounding area. The Unitarian Universalist Church of Arlington (UUCA) is sponsoring this event as part of its Wellspring Wednesday adult education program.   This event is open to all, regardless of age,  color, disability, gender, gender identity, gender expression, national origin, political affiliation, race, religion, sexual orientation, genetic information, veteran status, or any other basis protected by law
UUCA, 4444 Arlington Blvd. at George Mason Drive, Arlington, VA 22204
Saturday Apr. 29, 2017 11:30-12:30
2017 Lancaster Native Plant & Wildlife Festival
Theme of this year's festival: Backyard Habitat: Small Changes That You Can Make
Thursday May. 25, 2017 6:30pm
Willistown Conservation Trust
The event will begin with a small reception catered by the Episcopal Academy, followed by a viewing of the documentary Hometown Habitat, Stories of Bringing Nature Home. This is a 90-minute environmental education documentary focused on showing how and why native plants are critical to the survival and vitality of local ecosystems.  The event will conclude with a Q & A with Catherine Zimmerman, the award winning director, author and sustainable landscape designer.
To register click the link below.
Episcopal Academy, 1785 Bishop White Dr, Newtown Square, PA 19073
Thursday Jun. 8, 2017 7:00-9:00pm
Brookside Gardens
Hometown Habitat: Lecture and Screening sponsored by Friends of Brookside Gardens and offered in partnership with Maryland Native Plant Society.
Learn how and why native plants are critical to the survival and vitality of local eco-systems with author, landscape designer and documentary filmmaker Catherine Zimmerman.  Talk will be followed by a screening of her latest documentary, Hometown Habitat, featuring Doug Tallamy, entomologist and author of Bringing Nature Home.
Course # 30718   Fee: FREE; registration required. Registration begins early February 2017
Brookside Gardens, Visitors Center Auditorium 1800 Glenallan Ave., Wheaton MD 20902